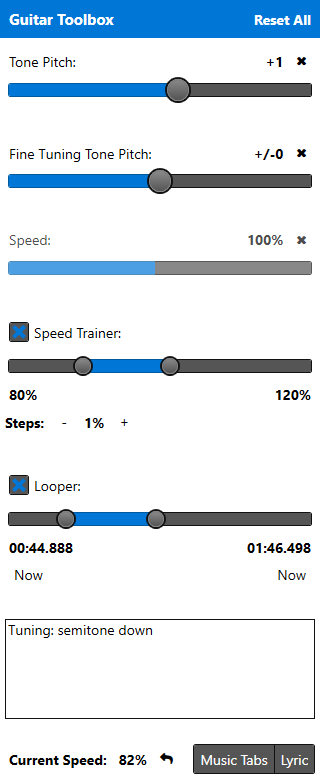 Guitar Toolbox
The perfect side-kick for every Musician
SoundWave comes with a build-in Guitar Toolbox.
You can change the playback speed of your song without changing the pitch. You can also add comments like "Drop-D Tuning" or other important information. All these will be stored in the local database and automatically restored, if you activate the Guitar Toolbox.
Looper and Speed Trainer
You can activate the Looper to practice a special part of the song. And if you also set the Speed Trainer to start at 70% and go to 110%, then it will be easy for you to master it.
Pitch Tuning
The Pitch Tuner is now also working :-)